Changing dataset details
You can use the Platform UI to update meta-data or the bunker expiry for a dataset.
Note: Only users with the "update dataset meta data" right can change dataset details.
To change details for a dataset:
Log into your InfoSum Platform and select the Datasets tab under Data.
Next, select the dataset you want to update and switch to the Details tab.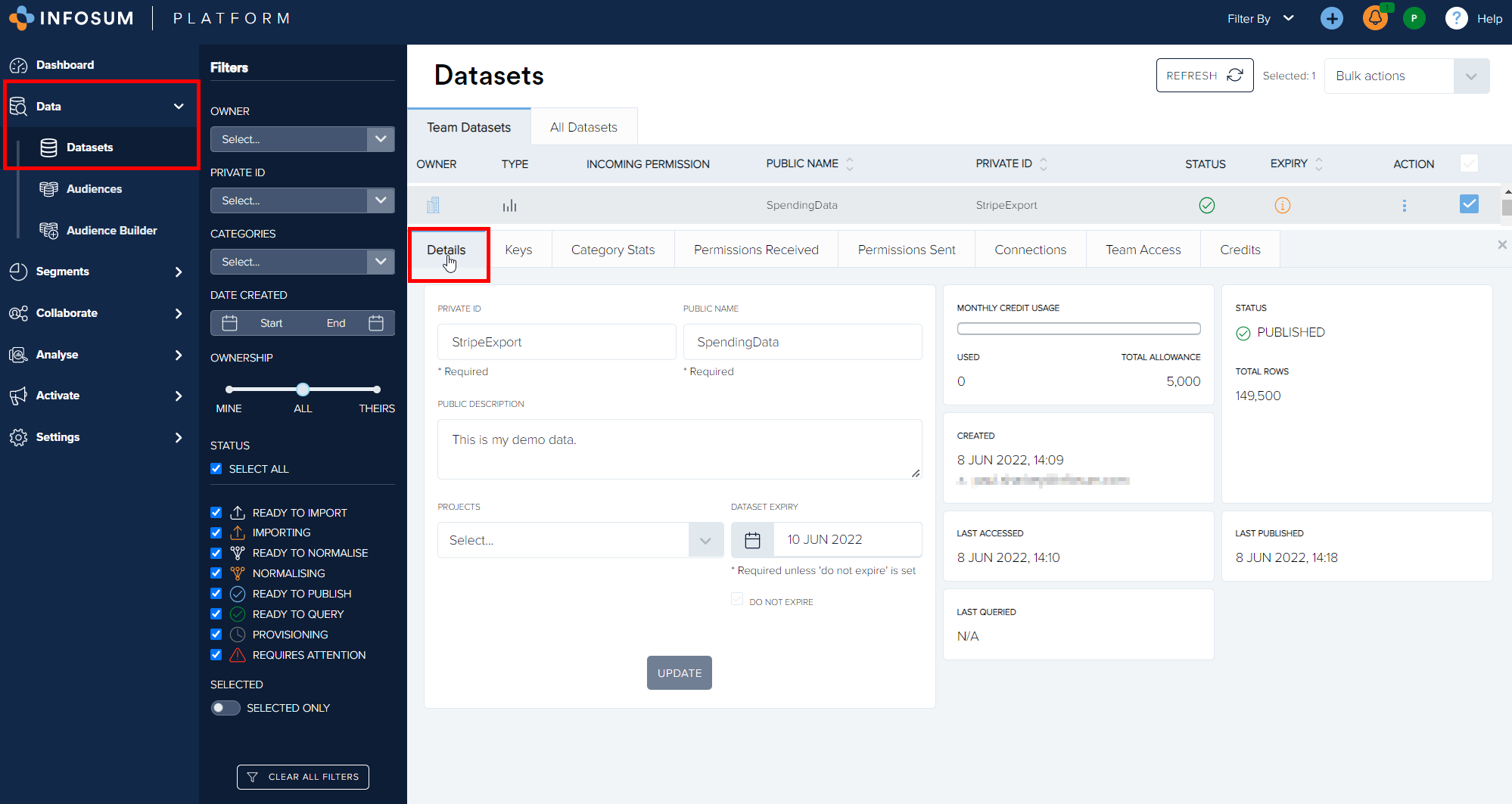 You can edit the following fields in the Details tab :
Click Update to save your changes. Your dataset is now updated with the new details.