Granting access to your dataset in Discovery
You can grant access to your dataset's intersection to a party who has requested it.
Incoming requests to view the intersection of your dataset in Discovery appear in Discover Requests on the Dashboard.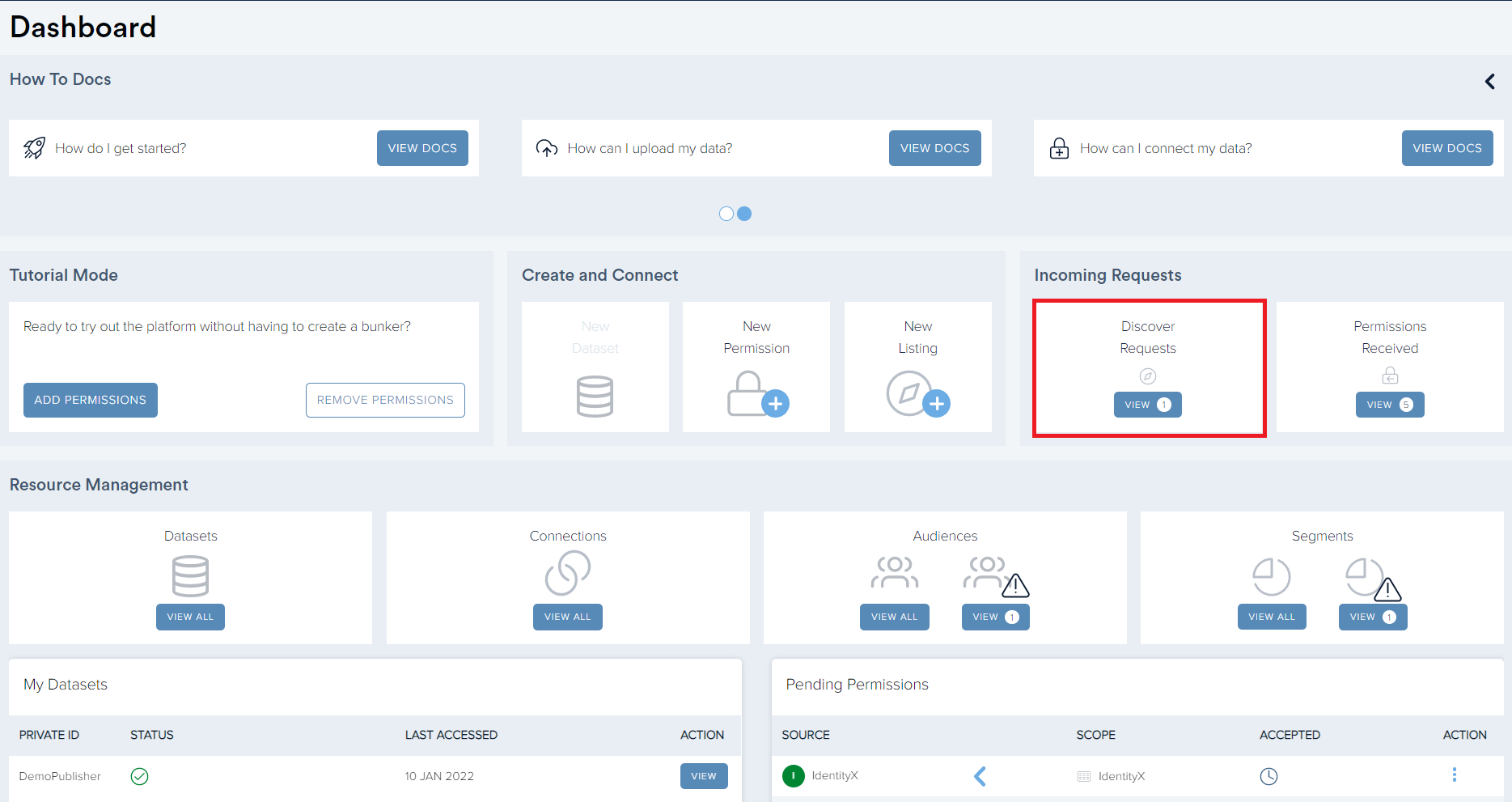 Click View to go to the Requests Received page under Discover, which shows access requests.
Click the Grant button to allow the requester to view the intersection data. Your listing is updated to show access details.

Note: Once you have granted access to your dataset, the user who requested it can contact you by email.