Requesting access to a dataset in Discovery
You may need to request access to see intersection data found in Discovery.
You will need to request access from the dataset owner to see the intersection for all publisher datasets or enrichment datasets with limited listing. Only the intersection for full listing enrichment datasets can be accessed without a request as the owner has allowed the dataset to be shared with anyone who matches in Discovery.
Once the Discovery tool has discovered new data that matches your criteria, click View Details.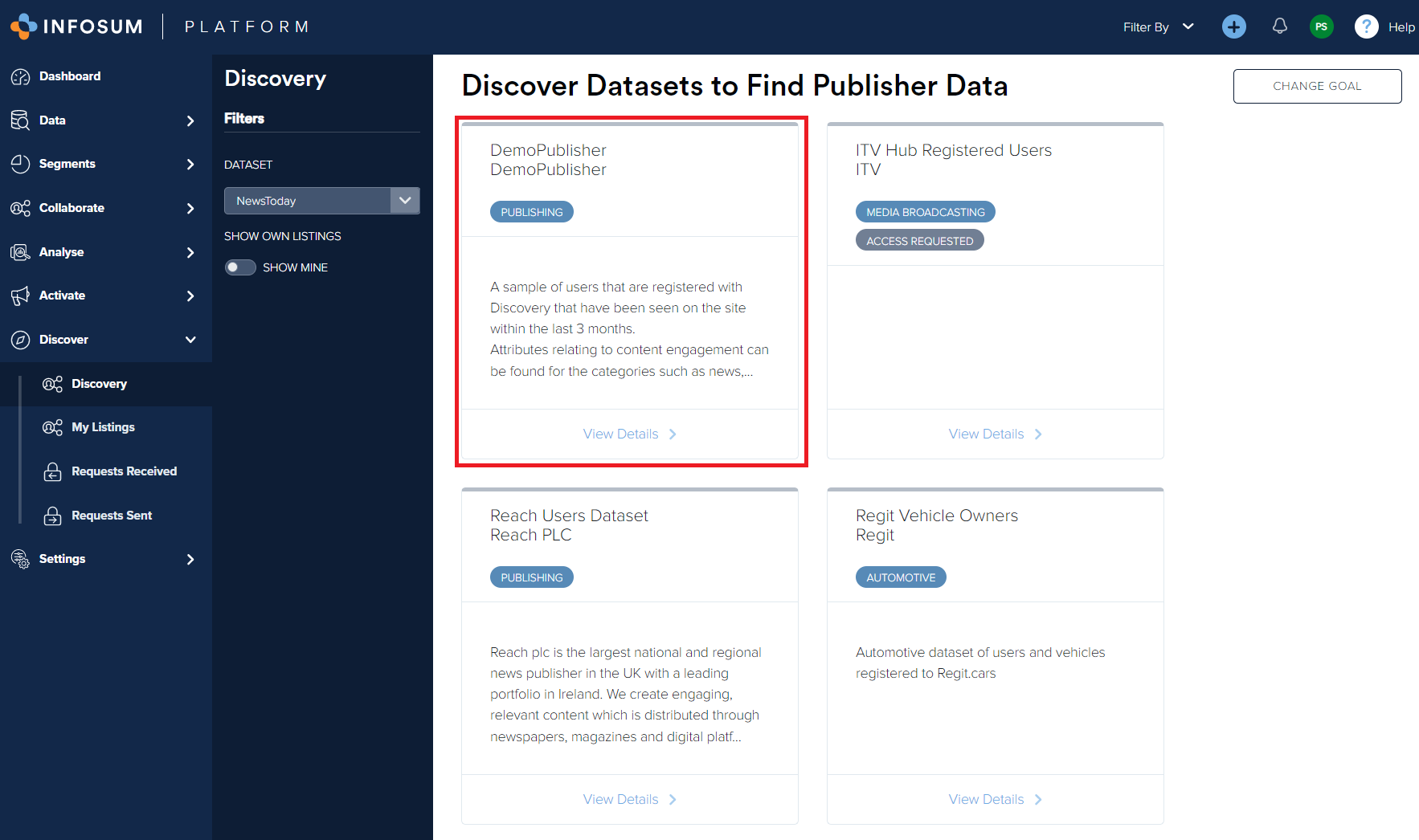 This opens the the Listed Dataset Overview, but you cannot view intersection data for the dataset without the owner's permission. Click Request Access to send an access request to the dataset owner.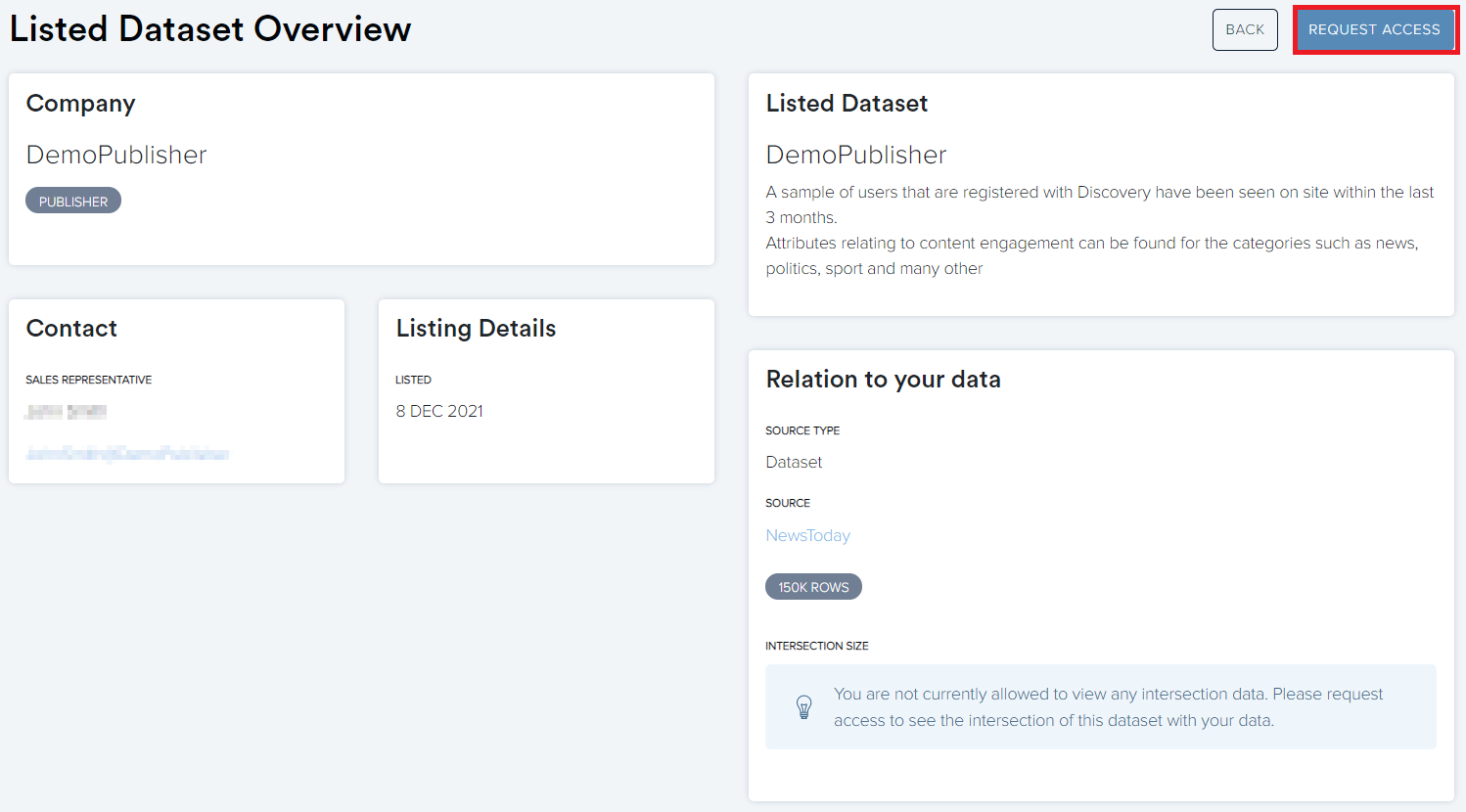 The dataset description is updated show that you have requested access to the dataset.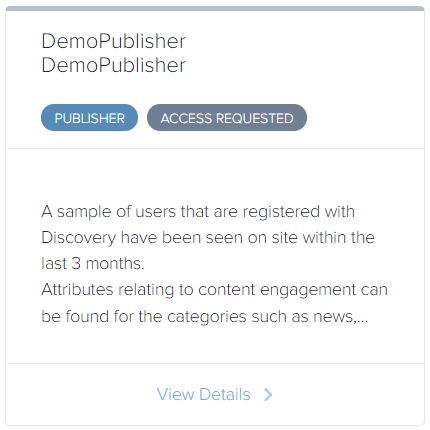 Once the owner has granted you access to their dataset, the access status is updated.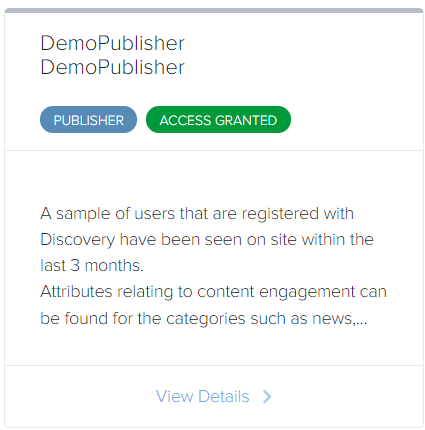 When you click on the listing, you can view the intersection size between your dataset and the listed dataset. You can also click Contact to send an email to the data owner.